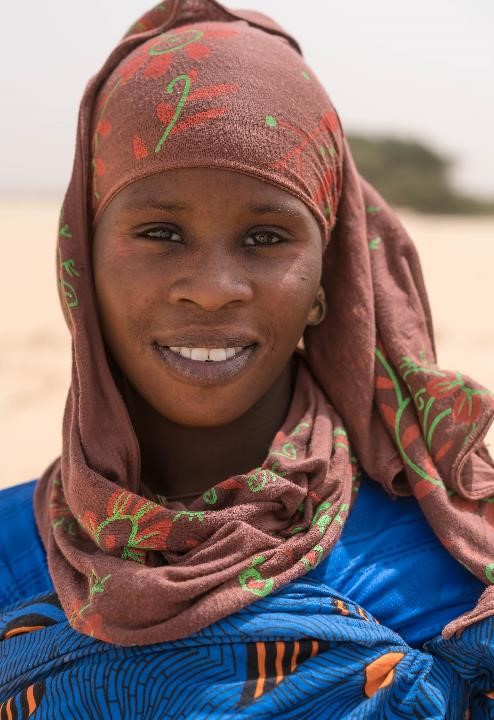 SOS SAHEL USA is a 501c3 nonprofit organization launched in 2020 by the leadership of SOS SAHEL International in France, to increase awareness and funding for its programming in the Sahel.
The SOS SAHEL network of private, non-profit humanitarian organizations carry out development actions for the benefit of the rural population in the Sahel and more generally in African countries. The SOS SAHEL network includes 1 office in France, 1 office in the US and 7 offices in Africa.
SOS SAHEL USA is managed by a Board of Directors made up of members elected for a period of three years. Each year, the Board of Directors renews its office. 
As of 2023, our board members include:
Aaron Slan, Treasurer
Aaron has more than 17 years of experience in private equity and special situations principal investing, and he is currently the Co-Founder and Senior Partner at Cote Capital. Prior to Cote, he was a Managing Director at Fortress Investment group, a leading multibillion-dollar diversified global investment manager focused on private equity, private credit and special situations. Most recently at Fortress, he helped to build an IP investment business providing IP asset backed equity and debt solutions to emerging and established technology companies that leverages the value of a company's IP assets. As a seasoned investor, he brings deep alternative investing knowledge to Cote in addition to end-to-end transaction expertise, from sourcing, deal structuring, underwriting, to asset management of IP investments.
Akinyi Ochieng, Member
Akinyi is a social impact and brand consultant who supports Fortune 500 companies as well as leading brands, nonprofits, and foundations in weaving social impact and sustainability into their strategy, operations, partnerships, marketing, and communications. Her industry expertise spans food, cosmetics, technology, and financial services in North America, Europe, the Middle East, and Africa. Over the course of her career, she has mobilized more than $65M in public-private partnerships, most notably the Sustainable Shea Initiative, which aims to expand access to economic opportunity for millions of women across West Africa. Akinyi sits on the board of SOS Sahel USA and Operation Fistula. Her perspectives on business, culture, and politics have been featured on platforms including NPR, BBC, Fast Company, Quartz, CNBC, Forbes, African Business Magazine, Expo 2020, and the Inter-American Dialogue, among others. She holds a bachelor's degree from Yale University and a master's degree in global politics from the London School of Economics. She also holds a certificate in Strategic Philanthropy in Emerging Markets from the University of Cambridge's Judge School of Business.
Denis Jacquet, Chairman
Denis is Founder of the Day One Movement. A serial entrepreneur and author of three books, Denis also began nonprofit work in 2009 with an incubator to transition laid off executives and early retirees into startups, integrating their skills with the efforts of younger generations. Building on this success, he has been engaged in media and publishing on topics related to shaping positive technological impacts for the global economy. He is the progenitor of the Day One Movement, which envisions a world where tomorrow starts today as we work together to adapt to a changing technological reality. He was recently awarded the Turgot Prize and the Gusi Peace Prize. Recently Denis initiated a new B2B company, Top Cream, a unique curated content platform to help decision-makers make decisions inspired by the best speakers in the world.
Leena Koni Hoffmann, Member
Leena is associate fellow of the Africa Programme at Chatham House and the Nigeria country lead for the Social Norms and Accountable Governance Project (SNAG). She is also a technical advisor to the Permanent Inter-State Committee for Drought Control in the Sahel (CILSS) and a member of the International Advisory Board of SOS SAHEL. She is an Honorary Senior Fellow of the Evergreening Global Alliance – a platform to facilitate land restoration and sustainable agriculture. She is involved in researching socially shared beliefs and informal institutions driving governance challenges in Nigeria and West Africa. Leena has worked as an investigator for Nigeria's Anti-Corruption Commission and a Marie Curie Research Fellow at the Luxembourg Institute of Socio-Economic Research (LISER). She received her doctorate in African Studies from University of Birmingham, MA in International Relations from University of Lancaster and BSc. in Sociology from University of Jos, Nigeria.
Pierre Thiam, Vice Chairman
Pierre is a chef, author, and social activist best known for bringing West African cuisine to the global fine dining world. He is the executive chef and co-founder of Teranga, a fine-casual food chain from New York City that introduces healthy, casual fare directly sourced from farmers in West Africa, Executive Chef of the award-winning Nok by Alara in Lagos, Nigeria, and Signature Chef of the five-star Pullman Hotel in Dakar, Senegal. His company Yolélé advocates for smallholder farmers in the Sahel by opening new markets for crops grown in Africa, including the company's signature product, Yolélé Fonio, a resilient and nutritious grain, found in Whole Foods, Target, Amazon, and other retailers across America. Pierre has cooked for government officials including the King of Morocco, French President Emmanuel Macron, and Former UN Secretary General Ban Ki Moon. Through his devotion to advocacy and many media appearances, he has become known as a culinary ambassador. His mission is to promote West African cooking throughout the world. Pierre serves on the Board of Directors for IDEO, SOS Sahel, CorpsAfrica, as well as on the African Cuisine Advisory Board from the Culinary Institute of America.
Rémi Hémeryck, Secretary
Remi is an agricultural economist and Executive Director of SOS SAHEL since 2002, having initially joined the organization as Technical Director in 1997. For more than 20 years, he has contributed his expertise to SOS SAHEL's evolution and development, solidifying the organization as an international expert in food security. Accompanying this evolution, Rémi has created a social enterprise model linked to SOS SAHEL's mission. From 2002 to 2007, he served as Vice President of EURONAID, the first European network on food security. Rémi frequently lectures at conferences for corporate and international organization audiences, such as the African Union, European Union, United Nations, World Bank and others, on topics related to food security, nutrition, sustainable agriculture, adaptation to climate change, and women's empowerment. He received his Master's degree in Agroeconomy from Panthéon-Sorbonne University, with specialized study on the economics of the dairy industry. Rémi continued with Executive Education in Organizational Leadership from Syracuse University as well as Social Entrepreneurship and Finance for Executives from INSEAD.