300 million people live in SOS SAHEL intervention zones, including 7 million in emergency situations.
By 2030 the number of people living in the drylands in Africa is expected to increase by 65-80%.
By 2050 Africa will have 2 billion inhabitants to feed.
60% of available land is uncultivated.
In Africa, 80% of farms are small farms.
In the Sahel region, agriculture is the main source of income for over 90% of the population.

Opportunities
The Sahel is a dynamic region with great potential. We work with communities all across the Sahel to cultivate the potential of the region's natural resources and human richness.
We work across the entire Sahel, from West to East Africa. Because of our unique geographic focus, SOS SAHEL provides access to resources that scale opportunities for growth, allowing more people to exchange knowledge and practices with each other both within their own countries and across borders.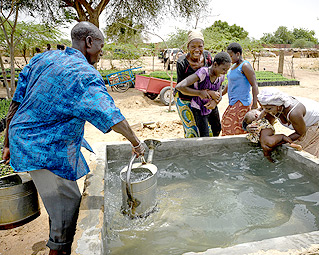 Local Potential
In the Sahel, agriculture is based on ancestral knowledge and know-how. SOS SAHEL identifies, enhances, develops and improves the best solutions through innovative technical and technological inputs. In order to achieve food and nutrition security, we develop a sustainable agriculture plan adapted to each setting. Our programs allow farmers to better manage their land, to make the most of their herds, and to improve their incomes by processing and selling their production outputs.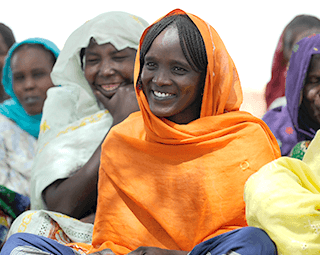 Working Together
To develop an innovative idea or disseminate an effective solution, all the actors concerned must be involved and empowered. SOS SAHEL brings its expertise to mobilize and advance rural communities, civil society and local groups at different levels. We develop innovative partnerships, particularly involving youth and women. Awareness, education and training in entrepreneurial culture are the cornerstones of all our actions.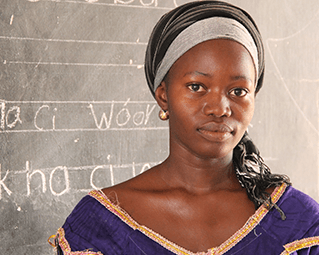 Innovate and Share
With its partners, SOS SAHEL engages in actions that can be adapted to each specific context of the Sahel. Once implemented, these actions may be reproduced in the same country or adapted to new areas. In order to ensure this, our main course of action is to analyze our impact and to capitalize and transmit this practice. Our goal is to facilitate dialogue between various actors mobilized around the Sahel's challenges and to conduct effective advocacy that promotes joint, sustainable solutions.